Unique controllers
The product range offers the best in performance and user-friendliness, combining these in a very compact enclosure.
IDC24
• PST - Partial Stroke Test
• Online Valve Monitoring
• EST - Automatic full stroke test during ESD
• SOT - Solenoid Valve Testing
• SIL 1-4 approved with 3rd party certificate
IHP24
• Smart positioner for hydraulic actuators
• Choke Valve Positioning
• Automatic intelligent calibration
• Intelligent valve positioning
• User-friendly menu. Flexible and configurable
ILB24
• Pipeline Monitoring
• Full logging capabilities: Online, event and alarm
• Minor and major alarms for high and low pressure
• ROD alarm with alarm delay
• Automatic Control
Why use Val Controls controllers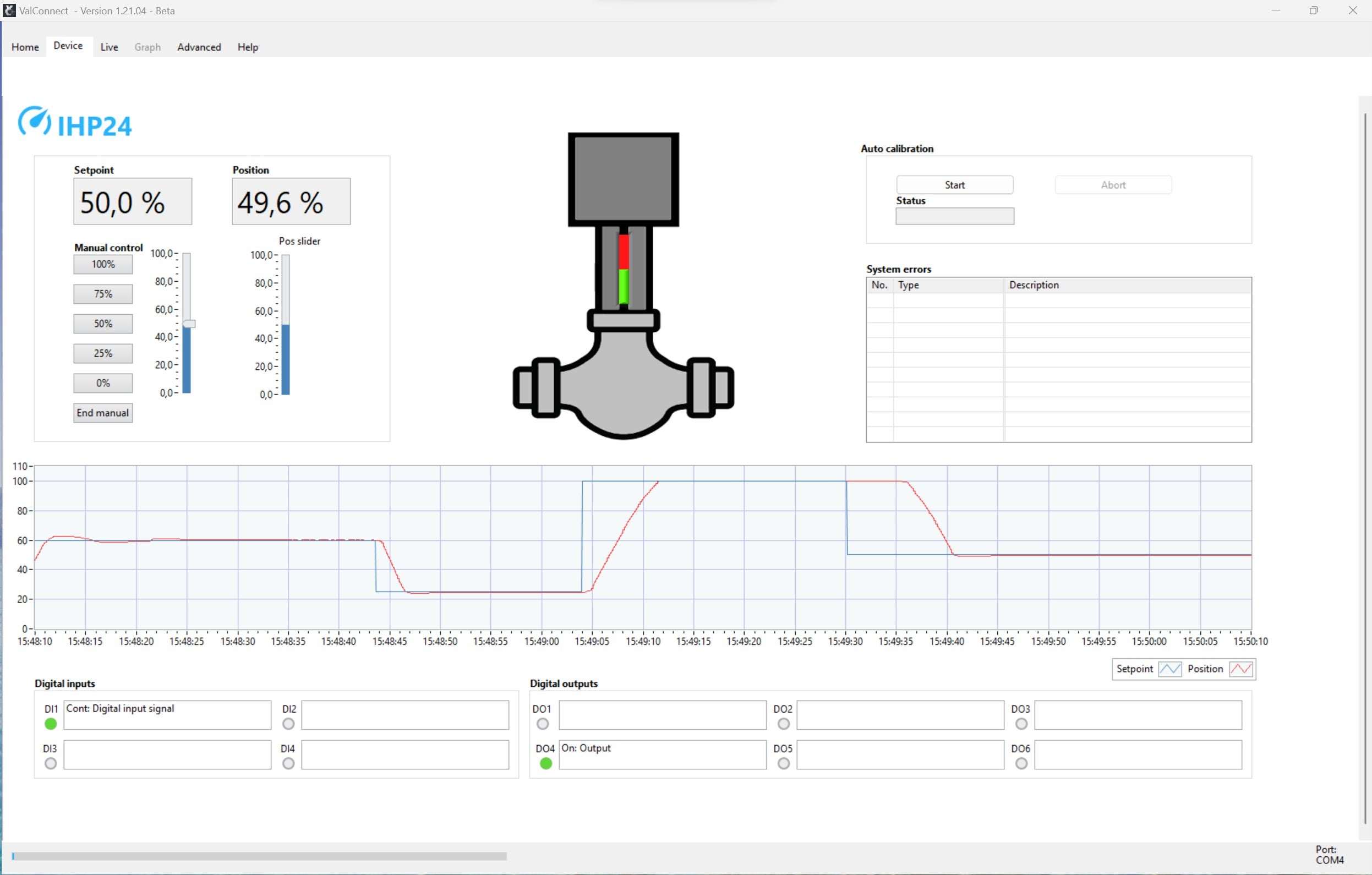 ValConnect
ValConnect is a free software provided by Val Controls which can be used to configure all types of controllers sold by Val Controls. ValConnect is typically used when the controllers are initially set-up.
Read more about ValConnect